Best for the Explore, Select, and Prepare steps in The Intelligent Travel Process™
So, you are a water enthusiast! Nothing sounds better to you than surfing, skiing, jet skiing and sailing. Consequently, when the time comes to plan a vacation, you should  include in or–better yet–center your vacation on water sports.  Specifically, you should explore adventure vacations that will satisfy the water enthusiast in you.  Now is the time to start planning a vacation that will help you escape the everyday demands of life by being on the water. Intelligent travel means planning so that you get exactly what you want.
Water Sports Adventure Vacations
As you plan your vacation, imagine a warm breeze sweeping across a sandy beach as the waves crash ashore.  Either this or a resort by a lake is what a water sports enthusiast wants.  There are, of course, many such places, but below are some places you should consider when taking adventure vacations.
St. Lucia Water Sports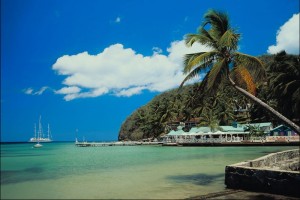 If your love of water sports centers on sailing, there is no better place to go than the tropical Island of St. Lucia. Located on the eastern Caribbean bordering on the open Atlantic Ocean, it is a place of dreams.  On the western side of the island, you can sail all the way to Rodney Bay where you will find Pigeon Island National Park.  It has an amazing beach.  There is plenty of nightlife in Castries, the capital of St. Lucia, where you can enjoy fabulous meals and celebrate with spirits as you discuss the day's sailing and plan tomorrow's adventure.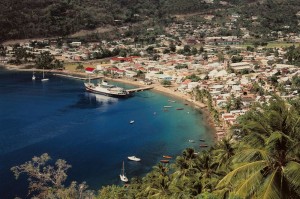 A great option would be to sail to Soufriere on the west coast and St. Lucia's original capital.  Here you can view the Pitons which are two large volcano plugs.  Volcano plugs are land forms which are created when magna hardens within a volcano vent.  Over time, the surrounding land erodes away leaving dramatic formations.  You can also visit Soufriere Estate, also known as Diamond Estate, and its botanical gardens, sulphur baths as well as Diamond Falls.  Also do not miss the dark sand beach of Anse Cochan.  It is only easily accessible by boat, but the snorkeling is spectacular.
You might want to spend the night (or several) at Jalousie Plantation Resort which is situated between the two Pitons. You could have a romantic night there under the stars or enjoy the wonderful restaurants as you take in the magnificent views of the Caribbean.
Barbados Fun Vacations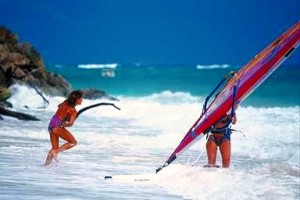 Another great water sports destination is Barbados.  You will want to visit the "Soup Bowl" at Bathsheba whose name comes from the foaming surf found here.  It attracts surfers from all over the world and has been the host of many championships.  The water is warn, the atmosphere friendly, and, despite its fame, the waters are usually uncrowded.  It you are looking for thundering barrels and fast walls then this is the place to come.  Bathsheba is really just a fishing village but especially in November when the surfing is at its prime, surfers gather and championships are held.  You should check into renting local houses and mix with the local people to get the true flavor of Barbados.
Acapulco Adventure Vacations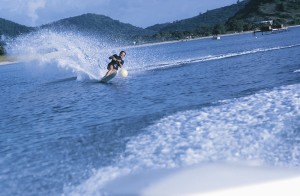 When it come to water sports if you passion is skiing, then you should head to Acapulco, Mexico and its Ski Paradise.  It is highly rated by experts in the field of water skiing.  But, don't be put off if you are not an expert; Ski Paradise is for skiers of all levels.  If you are planning a vacation around water skiing this is the place to go.  The accommodations are nice and they have great instructors who will help you improve no matter your current level.  There are plenty of other activities including golf, tennis and sport fishing.  Moreover, there is a great night life and magnificent food.
These are only three possible places to plan a fun vacation focused on water sports.  There are many other places to go for surfing, skiing, jet skiing and sailing.  Obviously there are places on both US coasts and the Gulf of Mexico where you can create an adventure vacation for the water sports enthusiast.  Please use the comment box below to add your suggestions for hot water sports travel destinations.
Joel (Doc2)
© 2013 Pair of Docs Travel.
We hope this article helps you get the most out of your travel experiences.   Pair of Docs Travel offers expert assistance to travelers when they explore, select, and book their trips and vacations AND individualized services that meet their specific interests, needs, and preferences.  Contact us today, to see how we can improve your travel experience at no cost to you.
Some of the links in the post above are "affiliate links." This means if you click on the link and purchase the item, we will receive an affiliate commission. Regardless, we only recommend products or services we believe will add value to our readers.


Related Posts: