Best for the Explore step in The Intelligent Travel Process™
Are you searching for an exciting and budget-friendly family vacation?  Vacation saving are possible with the planning that is part of the Intelligent Travel Process™.  You can do many things with your family for less than $1,500 and perhaps for less than $1,000.  Here are our ideas for cheap vacations that will allow you to spend that quality time with your family that will never be forgotten. A family vacation can be a significant event in the life of your amily, but to remember it fondly you need to afford it first.
Family Vacation On A Budget
State or National Park Savings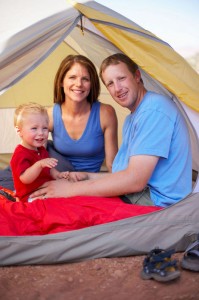 You can take a family of four camping in your local state or a national park for a week for less than $1,500.  This price includes all your campground fees, camping gear, and other travel fees.Most importantly, you and your family can spend quality time together enjoying cooking outdoors, spending time in nature, and looking up at the stars.  If you or your children have never seen the Milky Way, you have not lived.  The Milky Way is not visible in the city or even most suburbs; to see it you need to get away from the city lights.
I have seen the Milky Way many times.  The most spectacular time, however, was at Joshua Tree National Park when I was camping with Nelia Beth (Doc1) and my niece's family.  That night our viewing was regularly punctuated by shooting stars.
As far as National Parks go, I highly recommend Rocky Mountain, Redwoods, Zion, Crater Lake, and the Grand Canyon.  However, there are hundreds or state and national parks that would provide wonderful and memorial experiences.
Disney World Vacation Savings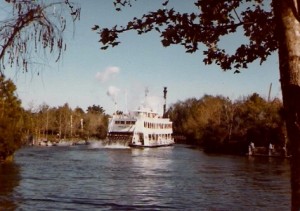 Disney World is at the top of the list in travel packages for children and the park has made some changes to help make the trips fit any family's budget.  You can get accommodations at one of the Disney value resorts during the value seasons (January 1-February 16, August 28-October 4, and November 27-December 19).  This way you and your family can visit the "land of Mickey Mouse" with significant vacation savings.
Disney World is one of Nelia Beth (Doc1) and my (Doc2)  favorite vacation spots.  There is no more magical place for a family to visit than Disney World.  However, it can be an expensive vacation.  If you want to save significant money on a Disney Vacation, the first thing I recommend is that you check out our sister site, Disney World Guide to help you make your Disney World dreams come true. Using the resources on this site will help make a family vacation to Disney World affordable.  Alternatively, you can contact Nelia Beth at doc1@pairofdocs-travel.com to plan or book your Disney vacation.
Igloo Adventures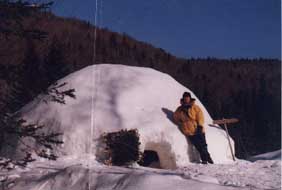 Plan far in advance to find inexpensive airfares to Quebec, Canada, and you and your family can spend time in an actual igloo.  You will have an adventure in your shelter made entirely of snow, just like the Inuit have built for centuries. The igloos are safe, clean, and comfortable. They have floors made of soft pine branches. On the site is a heated lodge with showers and restrooms as well as a restaurant.  In the evening, as you huddle around a campfire, you can listen to Inuit folklore and legends and experience the comfort and serenity of a night spent surrounded by Inuit tradition. Winter sleeping bags are provided for your comfort.  This is one of the most unusual and fun vacations that you can take.  Click Here for information about the igloos.
Boston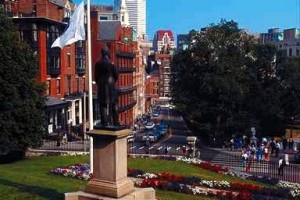 Do you and your kids want to learn history firsthand  and have a fun family vacation together?  If so, then you will want to consider Boston, where the country's history first began.  On this trip, lodging will be your biggest expense.  But booking early with a travel agent can make sure you get the best value for your dollar.  Be sure that you walk the Freedom Trail which includes sights such as the Boston Commons, Ben Franklin Statue, Old Corner Bookstore, Boston Massacre Site, Paul Reverse House, Old North Church, Bunker Hill, and the USS Constitution.  This walk will take you through these beloved landmarks of history and help bring U.S. history alive for your family.
Hot Springs
If you enjoy being in the outdoors, then you can  achieve vacation savings by camping at one of the United States' hot springs.  Hot Springs, Arkansas is a popular area to visit.  Hot Spring National Park should be the center or your activity. Camping at the park will help decrease your lodging expenses and you will get to soak in the hot, relaxing waters.
Europe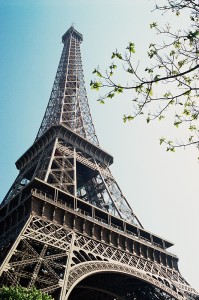 Are cheap vacations to Europe possible?  Well, its relative.  Airfare to Europe will almost certainly put such a vacation above the $1,500 mark.  However, if you choose to visit Europe and want to save money, try to find ways to save money on your lodging.  Hostels are one of the most inexpensive lodgin options, but they provide primarily basic accomodations.  In Europe, hostels can also save you money on transportation since they are located close to public transportation and cater to travellers without cars of their own.   If you have been looking for somewhere to just sleep inexpensively, then a hostel can be the way to go.  You can enjoy the many cities in Europe and stay in the many hostels.
A Tour America Family Vacation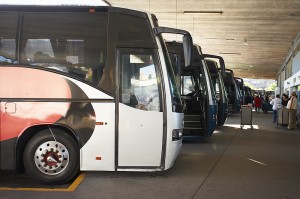 Is it one of your dreams to travel across the United States?  You can do this on the cheap by choosing to ride a Greyhound Bus.  This is an excellent cheap vacation to see many different parts of the United States.  You can stay in inexpensive hotels along the way while you sight see.   The best way to take this approach would be to pick a region and then see what are the Greyhound routes in that area and what sight you might be able to see.
Cancun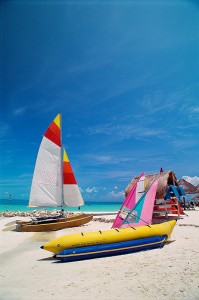 If you want to visit an island, but do not think that you have the money, then you may want to consider Cancun, Mexico.  With flexibility and good planning you can get a flight and a three-night stay for as low as $750 per person.  This will give you an opportunity to enjoy a relaxing, beautiful beach vacation in one of the most stunning and beautiful places in the world.  It can be one of the most relaxing holiday deals that you can find.
Dominican Republic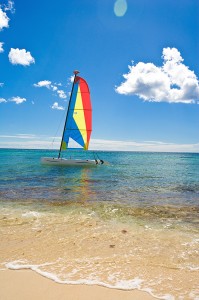 If you really want a Caribbean island, then you will want consider one of the travel packages to the Dominican Republic.  If you have been looking for a cheap vacation to the beach, then the Dominican Republic may be a location to consider.
Joel (Doc2)
© 2013 Pair of Docs Travel.
We hope this resource helps you get the most out of your travel experiences.   Pair of Docs Travel offers expert assistance to travelers when they explore, select, and book their trips and vacations AND individualized services that meet their specific interests, needs, and preferences.  Contact us today, to see how we can improve your travel experience at no cost to you.
Some of the links in the post above are "affiliate links." This means if you click on the link and purchase the item, we will receive an affiliate commission. Regardless, we only recommend products or services we believe will add value to our readers.


Related Posts: