Best for the Explore  step in The Intelligent Travel Process™.
If you love auto racing, why not explore race track vacations for your next leisure travel experience.  There are a number of options available to choose from since fun vacations focusing on sports is on the rise.  At Pair of Docs Travel we can help you explore and plan your auto racing vacation and search for locations, dates and hotels that offer discounts and packages to the events.  We can save you time and hassle with the ins and outs of your event and destination so that the guesswork is taken out of your trip by creating race travel packages.
Types of Race Track Vacations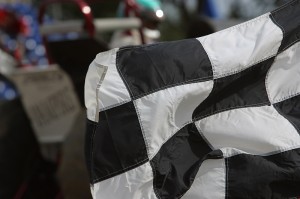 First you need to decide what kind of racing vacation you are interested in, including the level of activity.   If you're traveling with children and you're interested in the history of racing you may want to visit a racing museum such as the North Carolina Auto Racing Hall of Fame in Mooresville, North Carolina.  Museums contain original and replica cars from yesteryear and today.   They may also contain interactive exhibits which can be fun for the whole family.
However,  if you are looking for more action and excitement than simply a museum for your racing vacation you will want to consider a variety of racing event such as NASCAR, Grand Prix and Formula One.  There are packages available that will give you special privileges such as preferred seating and receptions.  Depending on the package and the cost some even offer you a chance to meet the drivers and crew.  You can rent a scanner to hear the drivers and race officials so you feel like you are part of the action.  The nice thing about packages for race track vacations is that they take all the hassles away from you in the creation of fun vacations.  Such packages can include a variety of things such your air flight, admissions, hotels and ground transportation.  They might even include a memory keepsake and sightseeing trips.
The Ultimate Racing Vacation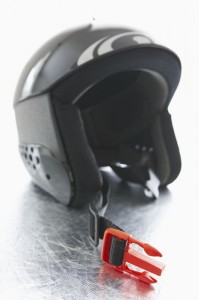 The ultimate adrenaline rush in an auto racing vacation is found in attending an actual racing school.  Choose a school that has the type of cars you want to drive.  Some schools use street legal sports cars while others use actual motorway race cars.  There are several classes available and they range from a half day to a few days.  Usually, you'll spend  a few hours in the classroom before suiting up and spending the rest of your time on the speedway.  You won't actually be racing; there will be no pressure to blow away your classmates on the track. You will be learning the techniques the pros use in racing which will help you in every day driving and still fill that need for speed.  You will learn racing techniques such as how to turn at high speeds, how to correct with under-steering and over-steering, and proper braking.  In the end you will get to try it all on the track.  If you are a racing fan, such fun vacations are a dream come true . At Pair of Docs Travel we highly recommend the Richard Petty Driving Experience at Walt Disney World in Florida.  They have two and four hour experiences.  However, there are locations around the country where you can have similar amazing experiences.
Whether your appetite is as an auto racing spectator or as a participant there is sure to be a racing vacation to get your adrenaline going and provide you with your dream vacation.
Joel (Doc2)
 © 2014 Pair of Docs Travel.
Pair of Docs Travel uses The Intelligent Travel Process™ so clients get the most out of their travel experiences.
When you begin thinking about your next trip—whether for a vacation, conference, or business trip—contact Nelia Beth (Doc1) at 262-365-8541 or doc1@pairofdocs-travel.com for services tailored to your interests, needs, and preferences.
Some of the links in the post above are "affiliate links." This means if you click on the link and purchase the item, we will receive an affiliate commission. Regardless, we only recommend products or services we believe will add value to our readers.


Related Posts: