Best for the Explore and Select steps in The Intelligent Travel Process™
You have seen the commercials with men and women frolicking on the beach in the sun.  You want to plan a vacation like that.  At Pair of Docs Travel we can help you turn that dream into reality.  There are lots of destinations where the water sports enthusiast can partake in adventure vacations.
The first step in the Intelligent Travel Process™ is to Explore Your Options.  When looking for fun vacations in the sun with lots of water sports, remember to explore less traveled destinations.  While just as tropical and exotic, they will cost you significantly less for your flights and rooms.  Besides, you are not going to the beach to be with crowds of people; you are going for the beach and water sports.  You can still have a beach vacation in the Caribbean but for significantly less than others are paying.
Great Spots For Fun Vacations On The Beach
As you are exploring the right location for your beach, surf, and sun vacation, here are a few spots to consider for adventure vacations.
Acapulco, Mexico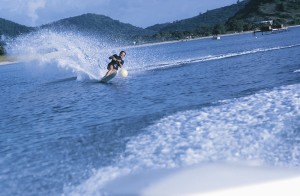 I grew up watching the cliff diving competitions held in Acapulco  broadcast on TV.  But cliff diving is not the only, or recommended, water sports available there.  Acapulco is on Mexico's pacific coast and became a beach resort destination in the 1950s attracting many Hollywood celebrities.  No longer a top vacation spot for Americans,  most of the vacationers come from Mexico.  Nevertheless, it is a great place for fun vacations.
If water skiing is what you are looking for then you need to consider  Ski Paradise.  It has received the Water Ski Magazine designation of "best ski site in the world." It isn't just for the pros either–all water skiers can have a blast at this locale. Every little thing you will need is at this one particular location, from accommodations, the water, instructors, and all the extras you may desire in order to have a wet and exciting time. In addition to water skiing, there are also sport fishing trips and  land sports like golf and tennis. And once you've had enough sports, you are in a fabulous tropical location where you can just unwind or do some sight-seeing.
St. Lucia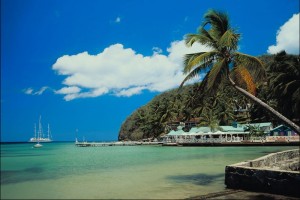 A superb get away for adventure vacations and romance is St. Lucia. Located in the eastern Caribbean on the edge of the open Atlantic Ocean, the island of St. Lucia is 27 miles long and 14 miles wide.  You will feel as though you have found the tropical escape from the rest of the world as you visit places such as Diamond Falls, the Mineral Baths, and also the volcano. If you're traveling by boat, you'll be able to spot quite a few deserted beaches, including Ansa Cochon, where you can drop an anchor and jump into the crystal clear waters with snorkel gear to visit a vibrant, colorful, underwater world.  There is so much to in St. Lucia that it is a wonderful spot for fun vacations.
St. Vincent
The eastern Caribbean island of St. Vincent is part of the nation of St. Vincent and the Grenadines.  The Grenadines are a series of islands stretching from St. Vincent to Grenada.  The northern 2/3 of the Grenadines are part of the nation with St. Vincent.   Surfers should check out St. Vincent. If you are looking for massive waves to ride, the island  has many areas including Shipping Bay and Lagoon Bay. For fans of milder or moderate surfing conditions, stick to Lagoon Bay since the Shipping Bay surfing spot is on the island's windward side and is known to provide a far rougher ride for more seasoned and gutsy surfers.
Trinidad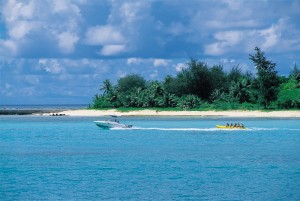 A different place which surfers in the know put on their list of places to experience is Trinidad.  Trinidad is the southern most Caribbean island situated off the coast of Venezuela.   It is the much larger and more populated island of the nation of Trinidad and Tobago.  On the eastern coast of this island is a wonderful surfing location at Minister Bay. In contrast to other areas where you wait for the ideal tidal times to surf, and need to watch for specific conditions before you to take to the water, this region presents wonderful waves all day long.
Barbados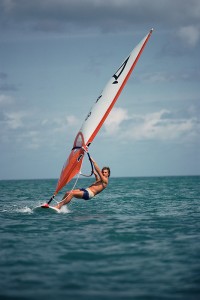 While often listed as one of the top Caribbean tourist destinations, Barbados is technically not in the Caribbean sea but classified as an Atlantic island.   What may well be the best place for surfers looking to catch great waves every time is Bathsheba on Barbados. It is a surfer's paradise hour after hour. In many places wave conditions are unpredictable, but not here.  This is the central reason that the International Surfing Championship is held here most years in November. Although the area is exceedingly busy in November, the rest of the year Bathsheba is a quaint fishing village offering uncrowded beaches where you can ride the waves from sunrise to sunset.
If you want to plan a vacation focused on the beach and water sports, these suggestions should get you started.  Of course there are many other options.  You are encouraged to use the comment form below to add your suggestions for  beach, sun, and water sports vacation destinations.
Joel (Doc2)
© 2013 Pair of Docs Travel
Pair of Docs Travel uses The Intelligent Travel Process™ to help clients get the most out of their travel experiences. When you begin thinking about your next trip—whether for a vacation, conference, or business trip—contact Nelia Beth (Doc1) at 262-365-8541 or doc1@pairofdocs-travel.com for services tailored to your interests, needs, and preferences.
Some of the links in the post above are "affiliate links." This means if you click on the link and purchase the item, we will receive an affiliate commission. Regardless, we only recommend products or services we believe will add value to our readers.


Related Posts: