This article will be most helpful during these steps in the Intelligent Travel Process™:  Prepare; Enjoy.
Traveling with children can be a challenge.  However, some of the best and most important experiences a family have are when they are traveling together.  Consequently, families gladly take on the challenge.  Traveling with children is another place the intelligent travel process can be a big help.  The intelligent travel process insists that we do not simply hit the road but that we plan and prepare for it.  So if we are traveling with children, then we need to plan and prepare to travel with children.  In this article you will find some helpful trip tips for traveling with children.  These trip tips are not focused on traveling with baby, but with older children.
Trip Advice For Traveling With Children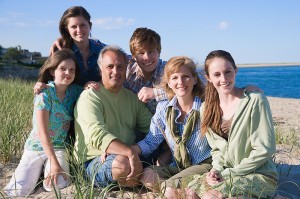 When you are planning a vacation that includes traveling with children it is best to sit down with them and explain the rules for the time you will be on vacation.  They may be used to certain freedoms at home that are not practical, acceptable or safe while on vacation.  You should have–and they should know–you have different expectations when traveling.  However, children have little chance of living up to such expectations if they are not aware of them.  You should also set up a buddy system in which each child is paired with adult that is responsible for them.  If you have teens that are old enough and responsible enough to be on their own for certain times and places, the buddy rule (now two teens) is a still a good idea.  Moreover, expectations for these times away from the adults needs to be very clear and very clearly communicated.  The ability to communicate via cell phones makes time away much easier and safer than in the "old" days.
Children are not always the easiest to travel with.  Consequently, you need to plan ahead when traveling with children.  Kids are much happier when they are involved in something or are entertained.  Young children are not going to sit quietly for long periods of time.  In this media age of instant entertainment, even older children and teens are unlikely just to sit.  Make a list in advance of the things that your children like to do and that can easily be accommodated when traveling.   Then you simply bring these entertainments tools along with you.
Family Road Trip Tips
For younger children a portable DVD player and some movies can be great if you are traveling with children by car.  It is also useful in the hotel no matter what your means of transportation.  It can also come in handy if you have a rainy day or just need some down time.
Car trips can be wonderful family time together.  However, long stretches with uninteresting landscape will lead to bored and unhappy kids and, of course, the dreaded question, "Are we there yet?"  Be prepared with family activities that everyone can participate in such as songs or games.  Also include activities that the children can do on their own such as video games, notepads, crayons and colored pencils.
Prepare and bring a clean-up kit with you when traveling with children by car.  You have such supplies at home because you know accidents will happen.  Well, they will happen on the road as well.  In fact road conditions such as potholes may make them more likely.  If you have more than one child then the chances of an accident goes up.  At a minimum, your kit should include trash bags, towels, and wet wipes.  You should also have easy access to changes of clothing when traveling with children by car.
Traveling With Children By Air
Air travel, especially with small children, presents its own challenges.  Flying is actually a pretty stressful experience that can cause them become over-tired (because of not sleeping in anticipation), anxious or cranky.  Again, it is key that you talk to your kids before, during and after so that they know what to expect and what is expected of them.  Do not assume that just because your children haven't said anything that they have no concerns or issues.  A second key strategy is to distract them while you are traveling.  Purchase a couple of new toys and pack them in your carry-on bag and then bring them out (one at a time) to help keep them entertained and distracted.
Meals on domestic flights are now rare.  However, if it is an international flight or you know they are serving a meal, ask the airline in advance for a child's meal.  It will not be healthy food but at least your child will actually eat what is on their tray.  Also bring your own snacks for before, during and after the flight.  Things that make your child more comfortable will help them handle the experience better.  Traveling with children by air takes some intelligent travel planning.
Hotel Time When Traveling With Children
When traveling with children much of your time will be busy.  However, you are likely to have some down time at the hotel.  Children find it difficult to entertain themselves when they are not at home with all of their play things.  You need to prepare in advance for such times.  So pack an activity bag with toys, books or other activities that they might do in the hotel.  Taking the time to plan and implement this will increase that likelihood that you actually get to relax during such times.
Self-Care When Traveling With Children
When traveling with children, do not forget to take care of yourself.  This is especially important if you, yourself,  are not the best of travelers.  Do not convince yourself that you will get sick as that only increases the chance that you will.  Worrying about motion sickness only makes it more likely.  Do everything you can to lower your stress level.  Instead of getting uptight or letting stressful situations bother you, try to "roll with the punches" if things go wrong .  Things like flight delays or crying children will happen.  They are not the end of the world and you can get past them.
Affairs In Order
Traveling with children, or without them, is a good time to make sure your affairs at home are in order.  Make sure your will is up to date, that insurance is in order and that a trusted friend or family member has power of attorney for you.  You should have designated guardians for your children in case something happens to you. You should also have a medical advanced directive so your wishes are clear and thus can be carried out if you become incapacitated.  Of course, these are not things we want to think about;  but it is important to do so.  Truth is,  serious accidents are less likely to happen on vacation than when one is at home.  Nevertheless, before a vacation is a great time to review all of these things and make sure they are all in order.  It means that you can travel without worries:  which is certainly what you want to do when on vacation.
Please use the comment box below to add your trip tips on traveling with children.
Joel (Doc2)
© 2013 Pair of Docs Travel.  We hope this article helps you get the most out of your travel experiences.   Pair of Docs Travel offers expert assistance to travelers when they explore, select, and book their trips and vacations AND individualized services that meet their specific interests, needs, and preferences.  Contact us today, to see how we can improve your travel experience at no cost to you.
Some of the links in the post above are "affiliate links." This means if you click on the link and purchase the item, we will receive an affiliate commission. Regardless, we only recommend products or services we believe will add value to our readers.


Related Posts: