Intelligent Travel Process™ users:  This article will be most helpful during the Explore stage.
Planning a vacation with children is a special task and is well-suite for using the Intelligent Travel Process™.     As you are exploring your options on where to vacation with children, here  are a few locations you can count on to make the younger members of your family happy while your ideal vacation with children come true as well.
Vacation With Children Destinations
Here are five great destinations for vacations with children.  They are sure to please your children which, in turn, will allow the adults to enjoy their vacation time.  As you explore the options for having a vacation with children these are good starting trip ideas.
Walt Disney World Vacation With Children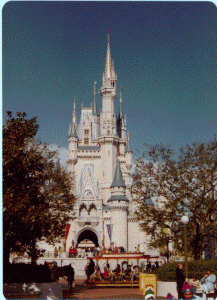 There is probably no place on earth that children (of all ages) would rather visit than Walt Disney World as it truly is "the most magical place on earth."  Disney World, located in central Florida, is not just a theme park but a destination that can keep your family occupied for a week or more.  There are four separate theme parks–
The Magic Kingdom,
Disney MGM Studios,
Epcot, and
Animal Kingdom.
Each park will take at least a full day to visit, and you may want to return to your favorite a second day.  In addition there are two water parks: Typhoon Lagoon and Blizzard Beach.  There are many other activities from miniature golf to all types of sports.  Then there is a five story arcade called Disney Quest where you can wander the various floors being entertained all day for a single admission price.
When you vacation at Disney World, you should stay in a Disney resort if all possible.  The perks are significant.  The most obvious is the convenience including free transportation all over Disney World.  Plus, you get extended hours at the parks not open to others and access to special character meals.  Young children especially love eating with Mickey Mouse or Cinderella.   There is also plenty to do for adults.
Most of the rides are fun for adults and there is nightlife, wonderful food and shopping everywhere.  We have also taken nieces and nephews to Disney World and so have experienced how magical it is with children.  It truly is a magical place to vacation  with children.
Please do not think of just showing up at Disney World.  Doing so will make you and the children you are with frustrated.  That's because you'll waste time standing in lines and miss out on special opportunities when you vacation with children.  Doc 2 (Joel) recommends a sister site of Pair of Docs Travel (Disney World Guide) for more information and a review about an inexpensive product that will make a great difference when you plan a vacation to Disney World.
NOTE:  Even though we have no children, both Doc1 (Nelia Beth) and Doc2 (Joel) love Disney World.  We went there on our honeymoon and took our (then) teen-aged nephew there some years later.
Atlantis Resort Vacation With Children
This resort has everything for the adult including fine dining, spas, nightlife, casino, sports, shopping, etc.  However, this highly-themed resort on Paradise Island in the Bahamas (there is also one in the Middle East in Dubai) is a wonderful place to vacation with children.  You may be surprised how kid-friendly Atlantis is and what a good place it is to plan a vacation with children.  First there is Aquaventure, a 141 acre water park that is included free for overnight guests.  In addition, the resort includes massive aquarium exhibits.  There are plenty of opportunities to get close to sea creatures including dolphins, sharks, stingrays, turtles and others–some you can even swim with and/or touch.  You can snorkel, scuba or snuba (a way to scuba without being certified).  There are special summer camps for kids so explore the dates of these before you plan a vacation to Atlantis.  The Cartoon Network also has many special summer activities at Atlantis, so again check the dates.  Your family can play golf or tennis.  You can rock climb.  There is a great game room and a movie theater.  Kids can create their own stuffed animal from scratch.  There are separate kids and teen clubs with all kinds of activities.  There is even a radio controlled car track.  Moreover, there are kid friendly dinning venues.  If you need some time to slow down, there is even a library.  Your family will have a great time at Atlantis as it is a great place to vacation with children.
Snowbird Resort Vacation With Children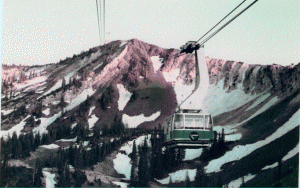 Considering a winter vacation with children?  Then plan a vacation to Snowbird resort in Utah.  Unlike most winter resorts, Snowbird is very convenient–a mere 30 minutes–to downtown Salt Lake City.  Everything you would expect at a winter resort is there:  skiing, snowboarding, snowmobiling and snowshoeing.  You can even ski at night at Snowbird.  Be sure to ride the aerial tram to the top of a 11,000 foot mountain peak for some amazing views.  There are many room options and a host of dining options.  Do the younger children need some time away from you?  Well then, there is Camp Snowbird for 6-month to twelve-year- olds where they can enjoy both indoor and outdoor activities including arts, crafts and games.  While the kids are off doing their thing, you can spend some time at the spa.
Ski resorts are great spots for a vacation with children in the summer as well.  Obviously, there is no skiing but often there are even more activities.  In addition, oftentimes summer rates can provide for amazing bargains.  I had wonderful summer adventures at Snow Bird and at Snowmass near Aspen, Colorado.  The summer activities at Snowbird are extensive.  Of course the aerial tram is still there.  There is a unique mountain roller coaster.  Some of the chair lifts operate and they can take you to wonderful hikes—mostly downhill!
Snowbird has a zip style ride and an unusual bungee trampoline.  There is also a ropes course and climbing wall.  You can seek your riches by panning for gold.  For the sports minded there is basketball, volleyball, badminton and horseshoes.  Movies and concerts are also part of the summer activities.  Be sure to check the schedule for music and other special events as you plan a vacation to Snowbird.
Need to be on the move?  Hiking, biking, riding scouters and horseback riding are all possibilities.  You are in the great outdoors, so fishing, hiking and wildlife viewing are always a possibility.  Your family can have wonderful fun-filled outdoor (and some indoor) adventures at Snowbird in the summer.  It is a wondeful place to vacation with children in both winter and summer.
Treesort Vacation With Children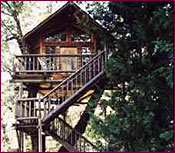 If you want a truly memorable, Swiss Family Robinson style, adventure vacation with children then you should consider Treesort in Takilima, Oregon.  Yes, you will be staying in the trees.  There are 18 various facilities in the sky—some with full plumbing, some without.  There are plenty of onsite outdoor activities including a series of zip lines, horseback riding, river rafting and arts and crafts.  Be sure to check out their special events as you plan a vacation to Treesort.  Plus there are great wilderness expanses nearby for hiking, fishing and wildlife viewing.  Plus other Oregon and northern California sites could be included into a Treesort vacation with children.
Kingsmill Resort Vacation With Children
Kingsmill Resort in Williamsburg, Virginia is a high class resort that is surprisingly kid-friendly.  It has a great spa, nice dining options and some good shopping options—both on grounds and in the area. There are three golf courses and tennis is also available.  There is a marina for boating activities and a nice swimming pool.  Your kids and you can take a Segway tour or rent bikes and ride the trails.  There is also hiking and fishing.  In the summer there are also special children's activities.
Perhaps the best part about Kingsmill is that in addition to all these on-grounds activities, it is a great place to stay while visiting area attractions which include Colonial Williamsburg, Bush Gardens theme park and Water Country USA waterpark.  You can truly have a muti-dimensional vacation with children as Kingsmill.
Hopefully, these five destinations will start your thinking process as you plan a vacation with children.  Please use the comment box below to add destinations and ideas you have for a vacation with children.
Joel (Doc 2)
© 2013 Pair of Docs Travel.  This resource is designed to help you get the most out of your travel experiences.   In addition, Pair of Docs Travel offers expert assistance when you explore, select, and book for your trip and additional services individualized to your specific interests, needs, and preferences.
Some of the links in the post above are "affiliate links." This means if you click on the link and purchase the item, we will receive an affiliate commission. Regardless, we only recommend products or services we believe will add value to our readers.


Related Posts: